By default the events are sorted in the sales portal by the start date of the events, but now it is possible to order them both on the portal and on the mobile device.
For this, it is necessary to go to Channels of sale > Channel X > Design> Billboard ordering and select the option Custom order.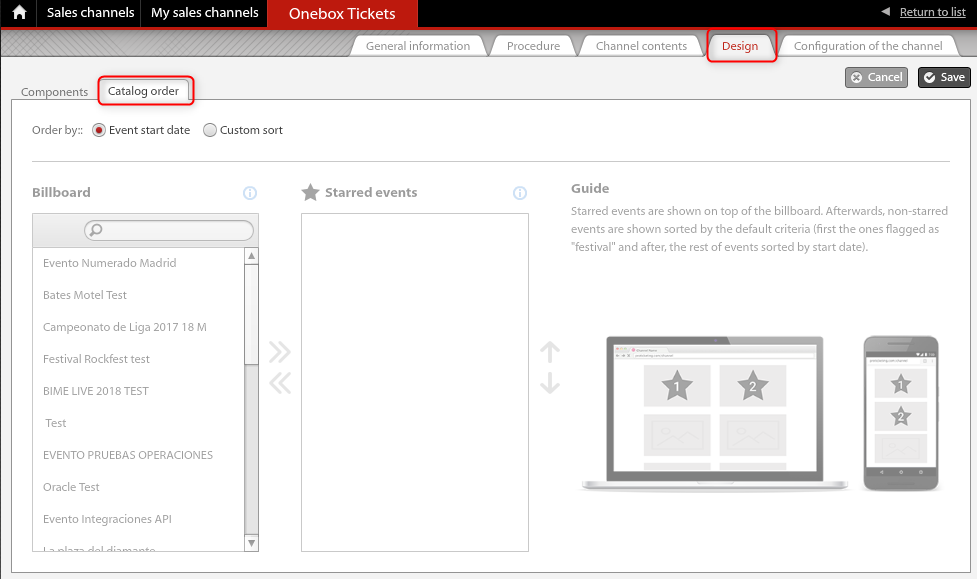 Once the option can be ordered in a personalized way the events will be moved to the second column.