Creating databases of clients or spectators using subscription lists allows us to send them sales e-mails or newsletters later on, in the event that they have selected the "Yes, I agree to receive advertising" box.
Follow this step by step to create a subscription list:
1. Go to CRM > Subscriptions > New and create a new list by assigning it a name and a description.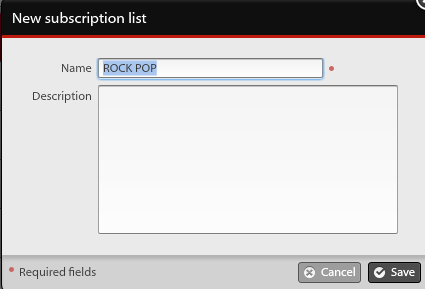 2. Once the list has been created, it needs to be associated with a specific event by going to Event Management > Events > Main Details > Customer relations. In this option, select the subscription list you want to associate with the event.

If you want to make enquiries about these lists, go to CRM > Queries: Groups, subscription lists and channels and select the information you are interested in checking. There need to have been sales of this event to be able to make the query.