Printer connections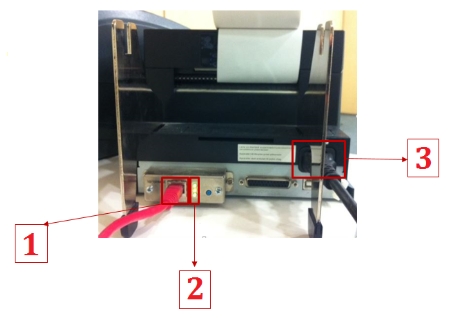 1. Ethernet connection.
2. LED lights. They should be on, in green and not flashing.
3. Power supply.
Ticket change and paper width sensor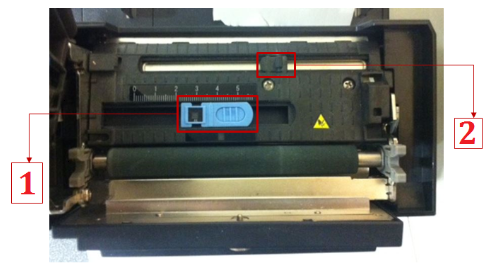 1. Ticket change sensor. We recommend setting it to about 3cm.
2. Paper width sensor. It should be set according to the size of ticket you're going to use.
Printer commands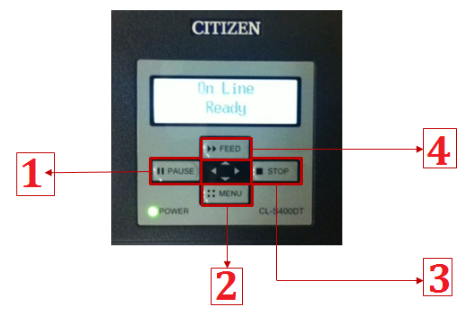 1. Pause and go back to the previous menu.
2. Go to the menu and scroll down within the menu.
3. Stop and go to the option which is shown on the screen or accept.
4. Paper feed and scroll up within the menu.