Before uploading performances, it is necessary to take into account some requirements necessary for the proper functioning of the access control you will find in the article: Configuration and technical requirements of OneBox Access Control.
To upload performances in the Access Control PDA follow these steps:
1. Make sure that the PDA is connected to a Wi-Fi o 3G network.
2. Open the Onebox Access Control application. You may find it in the desktop of the PDA. Otherwise, look for it within the Windows menu. Once opened, we can enter with our username and access control password.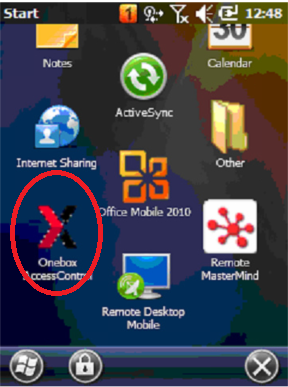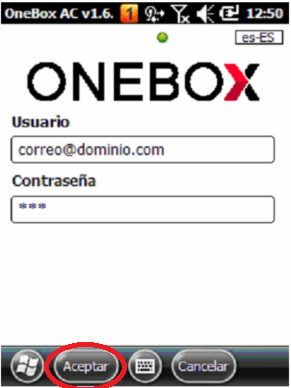 3. Press the + button to open the admin menu.
4. Next press the Online button as shown in the image.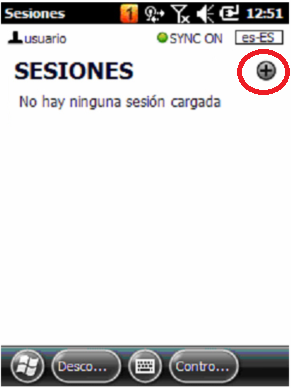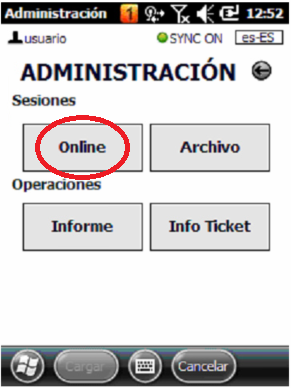 5. Select the performances that you want to upload and, when it asks if you want to delete details and upload performances, click on: Yes.
If your perfomances are not shown, close the application, make sure the date and time on the PDA are correct and repeat the process of uploading performances.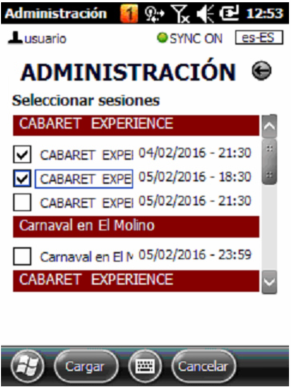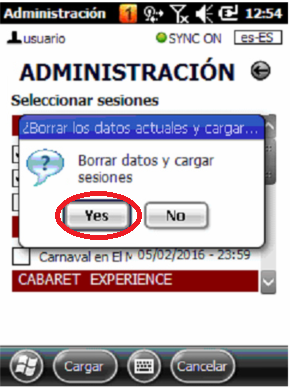 6. Once the upload is completed a message will be displayed: "Events successfully uploaded". Press the button Access Control and you can start validating tickets.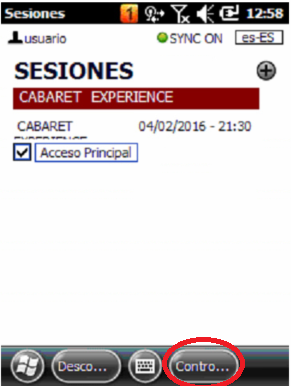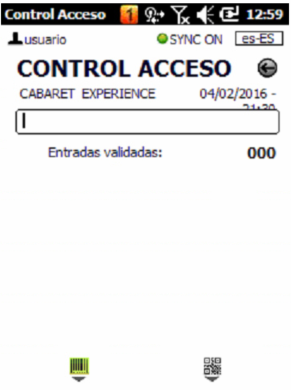 If the access control gun does not have a 2D laser reader but a camera, we can select the type of code we want to read (for example, the Honeywell 6000 model) in the icons that appear at the bottom of the screen.