To change the settings of the Citizen CL400S printer, parameters must be changed directly on the panel with the following commands: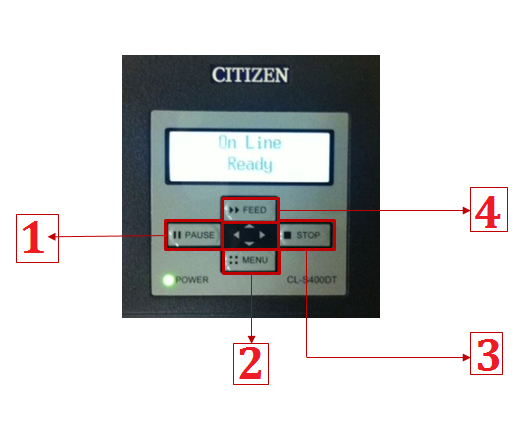 1. Pause and return to the previous menu.
2. Access the menu and scroll down.
3. Stop and Accept or access the option shown on the screen.
4. Adjust the paper and scroll up the menu.
Once the 4 commands are located, follow this step by step to modify the IP configuration:
1. Enter the menu with button 2 and scroll with the same button until you find the Interface option.
2. Press the button 3 and scroll with the button 2 until you find the Network Address option that you will access with the button 3.
3. Indicate an IP address. We can set the IP address that we want, bearing in mind that we will have to apply an IP of the same rank as that of the equipment that will be used. For example, if we apply the IP 192.168.5.1 for the equipment, we must configure an IP 192.168.5.XXX for the printer. Where X will be any number between 1 and 254, except the one assigned to the team.
4. Once the IP is marked, go back with button 1 until you are asked to save the changes. Select save changes by pressing button 2 and then 3.
3. Finally, turn the printer off and on again.
To confirm that the changes have been saved correctly, press the back button of the printer (next to the network cable) to print a configuration sheet.