It is possible to modify the details and the capacity of several sessions in bulk. For this, it is necessary to follow these steps:

1) Go to Event Management > Events > Go to the event to be modified > Sessions and select the option Show filters. In the option Show filters we can filter by:

- Template: In this filter we can select the venue that we want to modify in a massive way
- Dates: This filter allows selecting the sessions to be modified by selecting the periods in which these sessions are held
- Range of dates: The system allows filtering every day of the week or filtering by specific days
- Range of hours: The system allows you to filter the sessions for whole days or time slots

2) Once the desired filters have been selected, it is necessary to check the option Apply filters.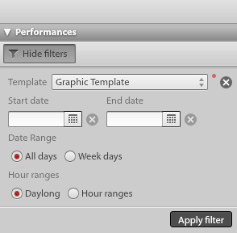 The system will show the total of Performances that have the criteria selected in the filter, in this case those performances that have as template Graphic Template.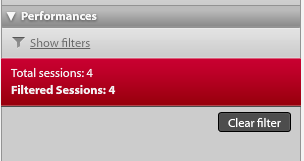 3) Once the filters have been applied, we can Edit the details of the performances selected in the previous point, Edit the performances' capacity in bulk (holds, seats release, price zone modifications, sales group modifications, Visibility and Accessibility) and Edit Communication information.
Edit the details of Set up
To edit sessions, go to Event Management > Events > Go to the event to modify Performances > Set up and edit the points you need:
- Session name
- Rate
- Tax
- Publication in channels
- Sales
- Access control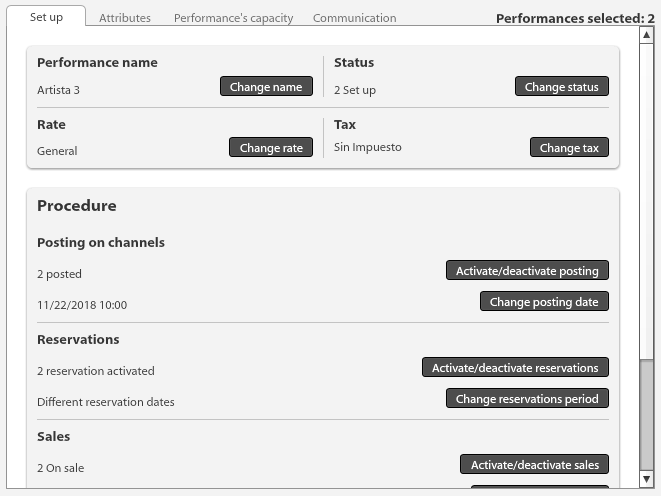 Edit the capacity bulk
To edit the capacity of each of the sessions go to Event Management > Events > Go to the event to be modified > Performances > Performance capacity and edit the template so that the system applies the modifications to all selected performances: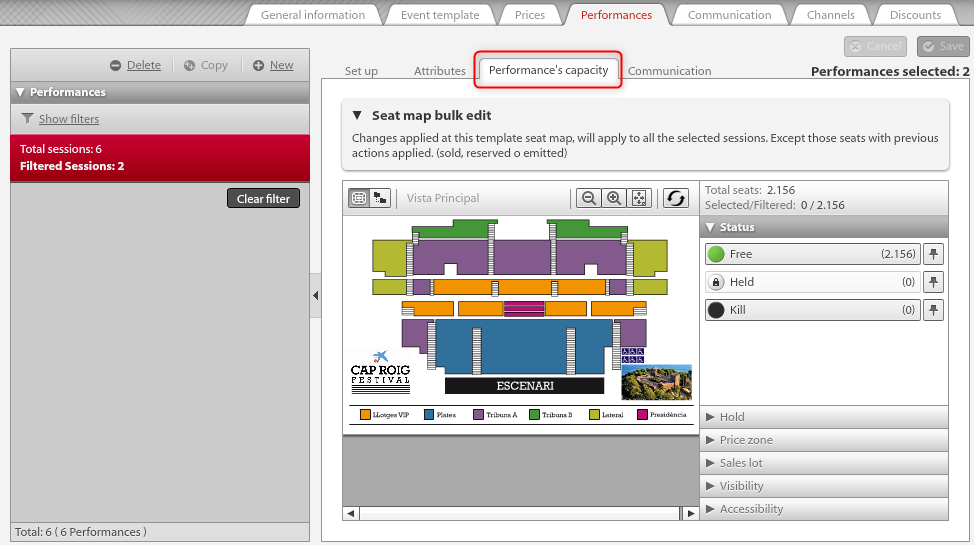 These changes will not affect the seats that are already sold, reserved or issued.
Edit the Communication
In this section it is possible to change the Communication information that belongs to the Web Content and Ticket Contents.

In Web Content we can change the name, description and image of the session that appears in the portal
In Content Ticket we can change the name, the main image and the ZPL image of the purchase tickets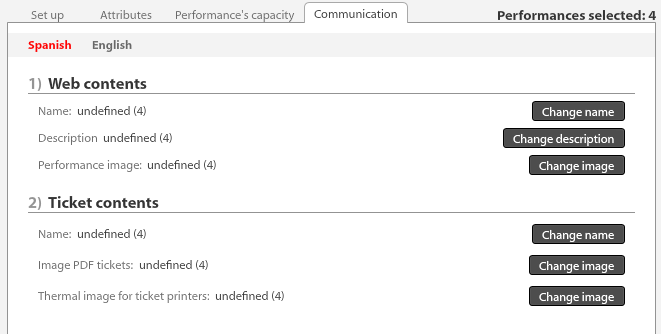 Once the changes in the capacity have been made, it is necessary to save the changes in the Save button