To change the pictures that appear on the website you need to follow the route Event > Event Management > Events > Comunication > Web Contents
In this section we will be able to add the following images: 
Secondary image 84 x 120 px.
Main image 200 x 286 px.
Slider images (Rotating images that appear in the channel) 680 x 370 px.   
Receipt banner and last stage of purchasing process 300 x 242 px.
Cpanel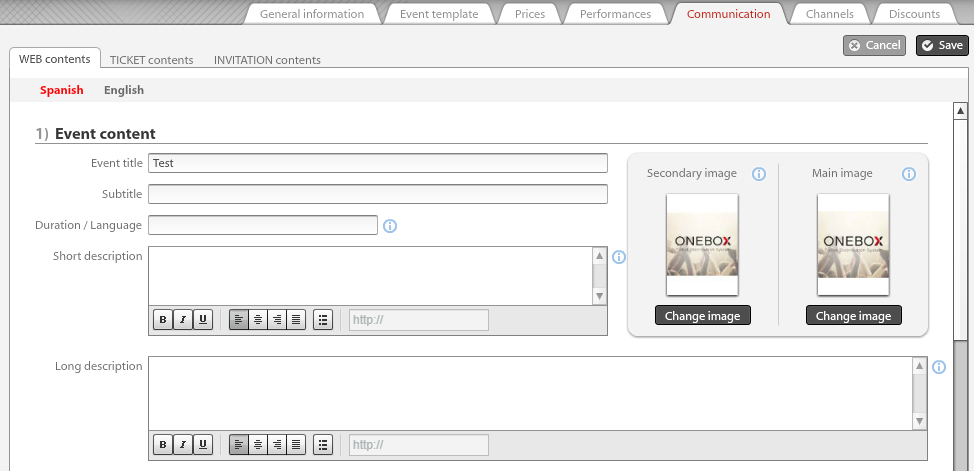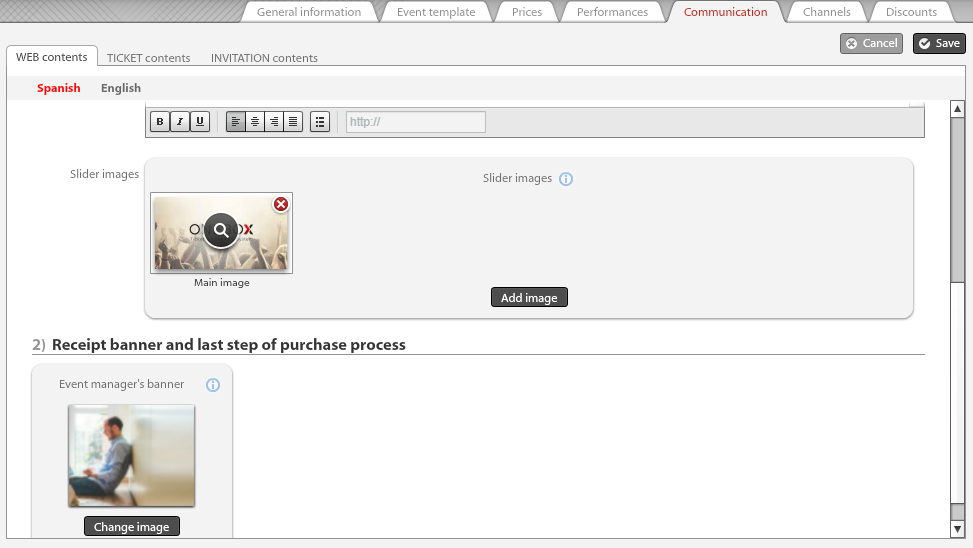 Portal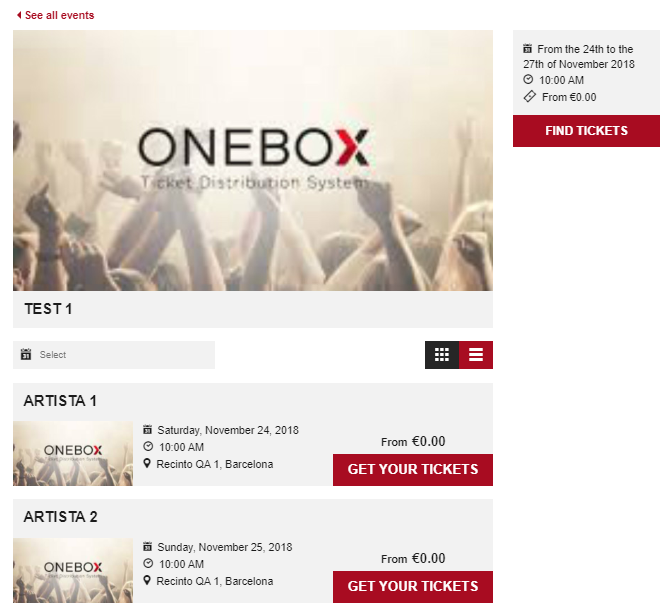 Next to each image we find an information icon (i) which tells us relevant details about each picture (size and where it is located on the website).