For the configuration of the surcharges for tickets, invitations and tickets with promotion, access to Prices > Surcharges, within Event Management > Events
To create a surcharge you have three options:
Fixed surcharge: Defines the surcharge in numerical amount
Percentage: Define the percentage value surcharge.
New price range: Use the ranges to enter surcharges based on the price of the tickets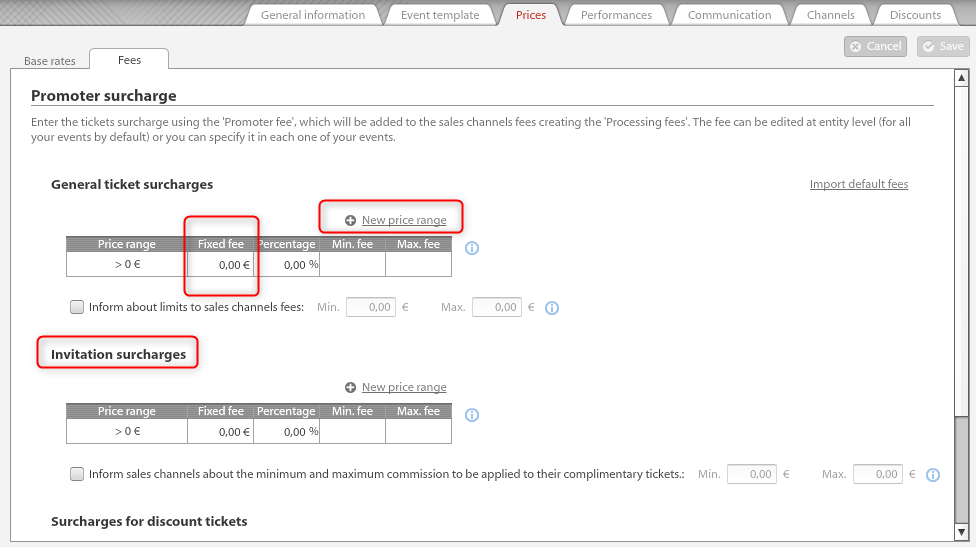 You also have the possibility to inform the sales channels of the maximum and minimum surcharge they can set up. Before moving on to the next section, remember to click on Save.