If you need to review the event, select locations and make purchases to verify the entire sale process without an event being for sale to the general public, you can activate the status: Publication pending.
To activate this status, follow this step by step:
1. Go to the Event Management tab and click on Events > Sessions. In the Status section, indicate Publication pending. We will automatically observe how the Publication and Sale boxes as well as the side buttons appear in blue. This color indicates that the event is Pending publication.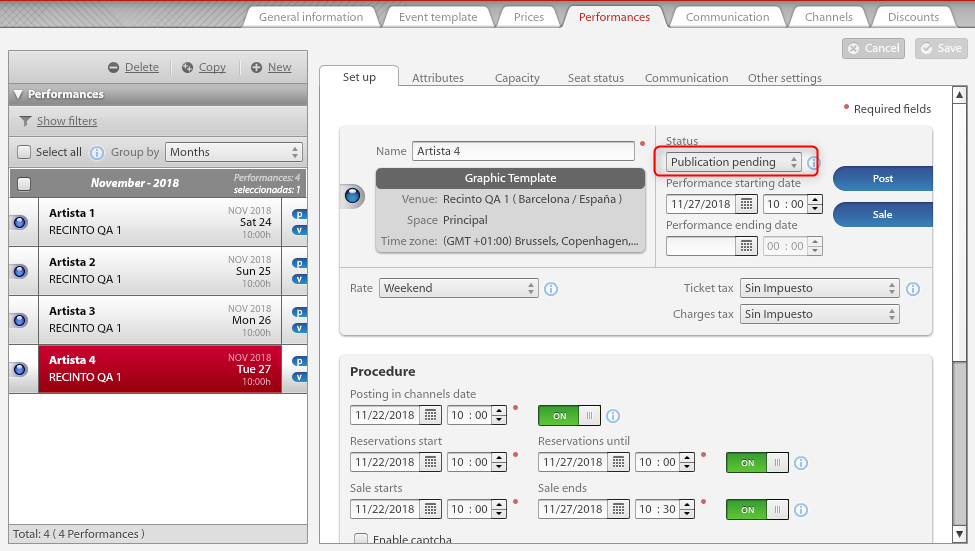 2. Once the status is activated, go to Events Management > Events > Channels > 4) Publication Pending Performances and select the session that appears in this section to access the url of the session in our sales channel
Notice: To make these tests it is necessary to use this link and not the link that appears in point 1) Event Website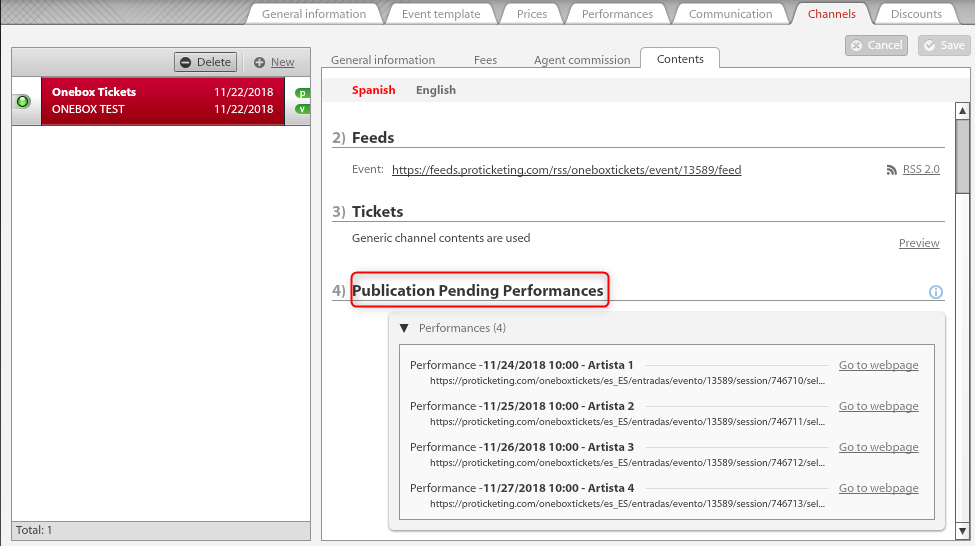 3. Once inside the session, we can review its contents.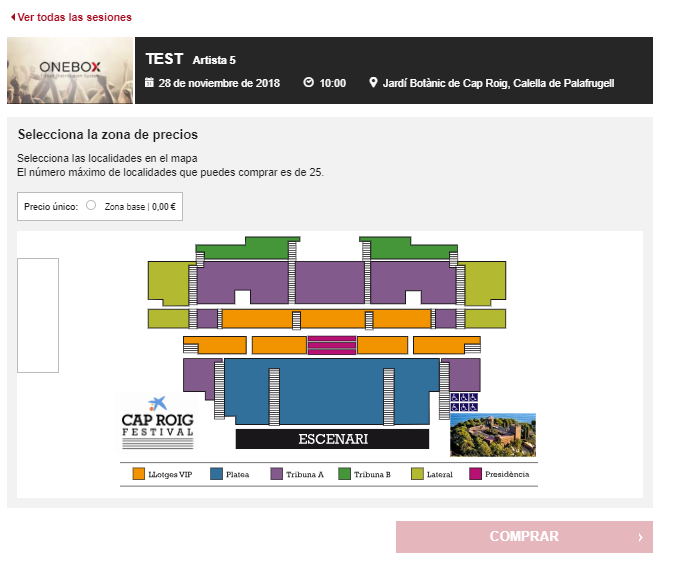 4. Once reviewed, go back to Event Management > Events > Sessions and in the section Status it indicates as Ready.