To create performances of the type Season pack, you need to follow these steps:
1. The first step is to activate the creation of season packs in Event management > Events > General Information > General settings and select the option This event will have season packs.

2. Once this option has been activated go to Event management > Events > Performances > New > Create new season pack.

3. Note: The performances must be created beforehand and be in Set up status.
Al crear el Abono hay que configurar los puntos siguientes:
When creating a Season pack the following points must be configured:
Season pack name
Rate
Ticket tax and charges tax
Start date and end date of sale
Select the performances that it includes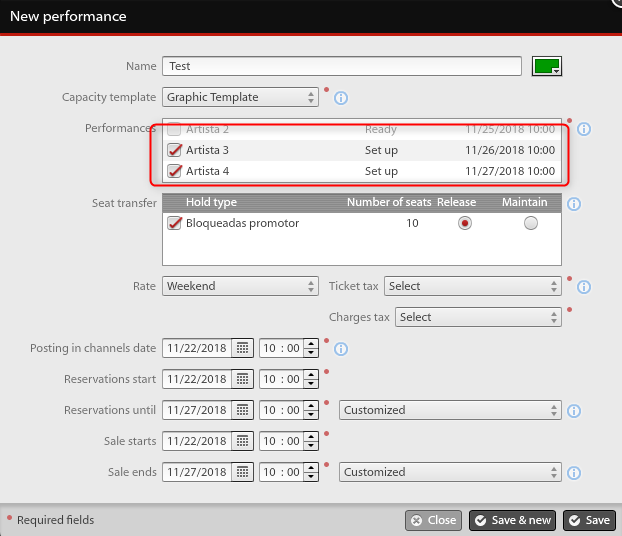 4. Once saved and checked, we can now activate our Season pack performance.