To use this option, you need to go to Sales info > Tickets > Ticket finder.
The ticket finder allows you to locate each ticket individually in a very visual way, using filters to obtain direct information and to order them by date and relevance
For example, it lets you search via email or name and surname of a specific user.
It is also useful to get a quick, clear view of how many tickets have been sold, by event/sales channel/venue.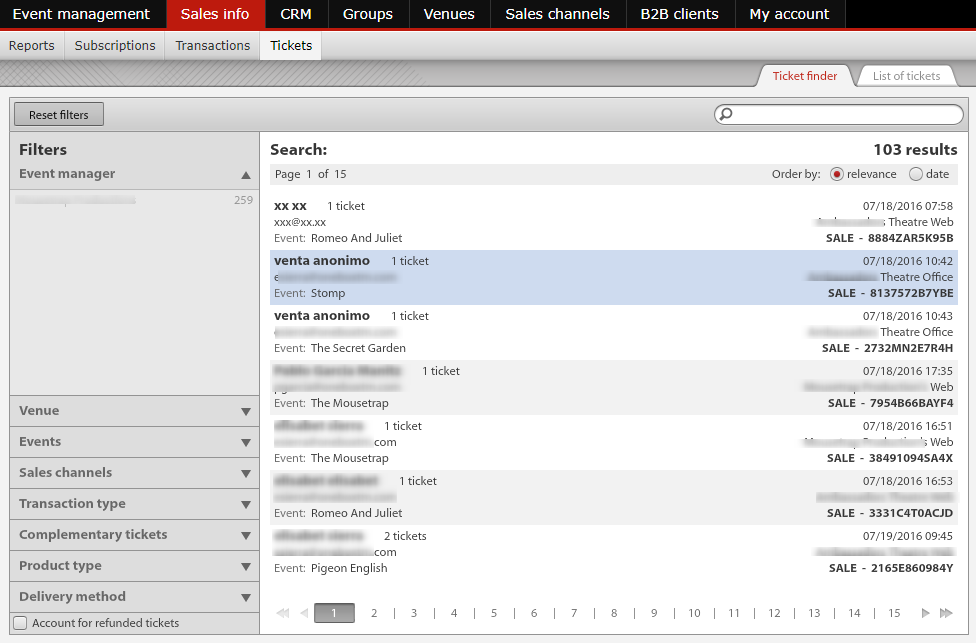 Selecting the transaction you can see in more detail the seat information:
Seat details (Sector/Zone)
History
Ticket PDF Preview
See number of printouts
See validations