Before adding a template to an event, it must be prepared in the subtab Custom venues.
From this subtab, which is found via Event management > Custom venues we can carry out several tasks:
Search, Modify, Copy and Delete a template.
Search:

From the space marked with a magnifying glass, it's possible to search for a specific venue by name, if the venue has been previously created. Check with your Onebox manager.

Modify:

We can edit the selected template to change its name, change the name of the sectors, add locations, add sectors, create price zones, holds, sales lots etc… (settings wheel on far right of list)

Copy:

Allows us to clone a template that we want to use (settings wheel)

Delete:

We can delete the selected template from templates list (settings wheel)

Create a new template
As an event promoter you can create new venue templates clicking on the option New event manager template.

This option allows you to create a template from a base template associated with a specific venue.
Create a base template from an already created template: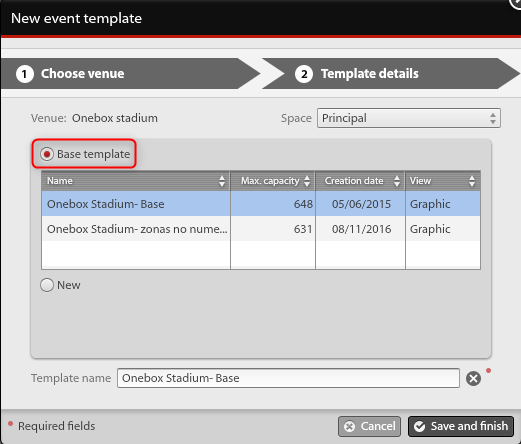 Create a new template:
In this case we have two options: create a Graphic template or a non-graphic template, select the option New. In both cases the name of the template can be edited.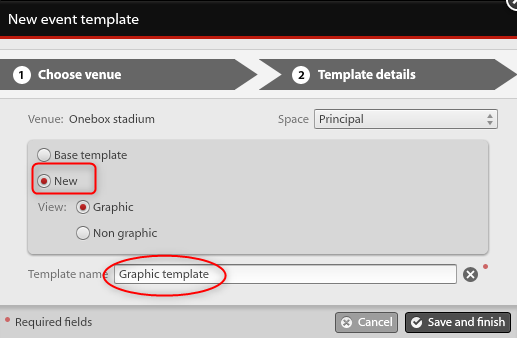 Once the template is created, it will appear in the template list with its name set out in Event management > Custom venues
Example of a Non Graphic template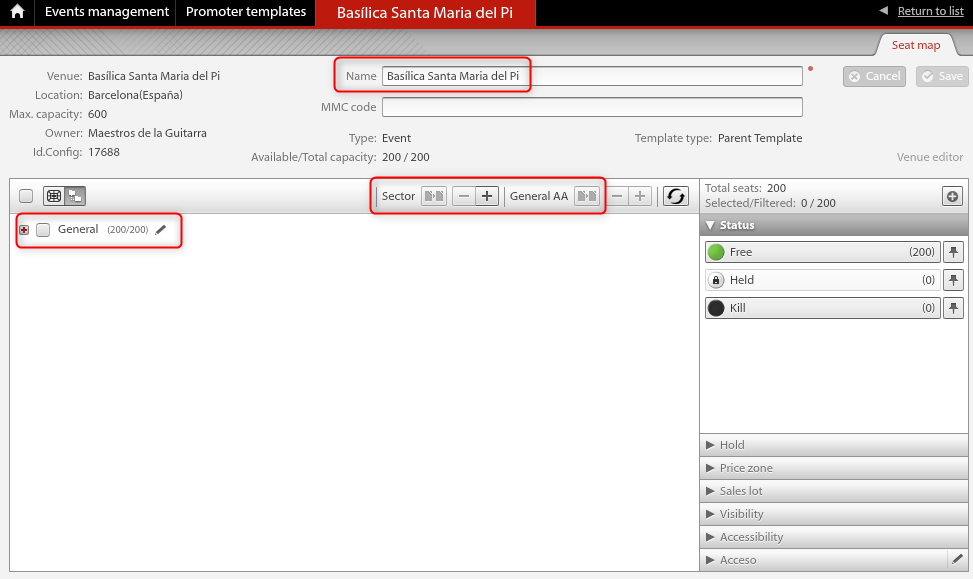 Example of a Graphic template