Follow these steps to reprint from the Box Office app.
1. Open the Box Office application with your username and password.
2. Check that the printer is correctly configured.
3. Go to Search Transactions (calculator icon) and select the transaction that you want to reprint. You can filter the search using the parameters that appear on the left of the screen.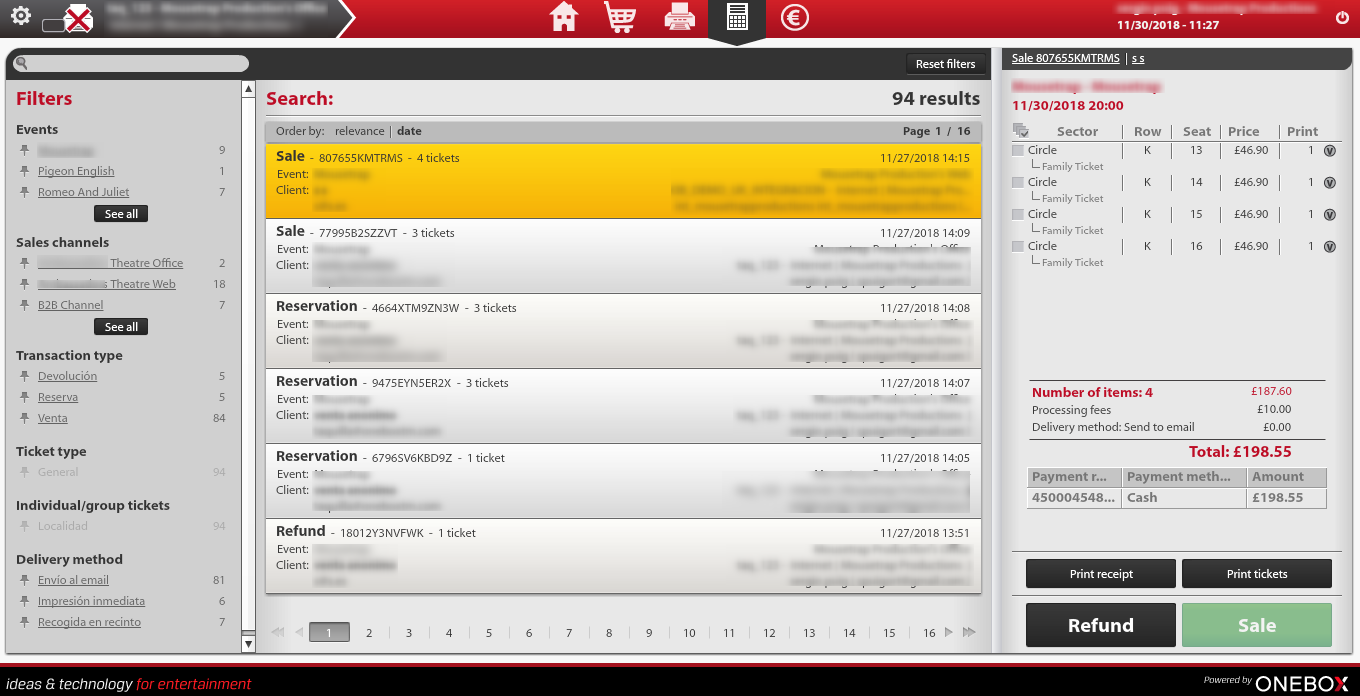 4. On the right part of the screen, select the ticket or tickets that you want to reprint and click on print tickets.