To add a discount to a specific seat from the Box Office application, follow these steps:
1. Open the Box Office application with your username and password.
2. Go to the Shopping trolley and select the event, performance and seats which you want to add the discount to. Once the seats have been selected, on the right-hand side of the screen, a summary of the characteristics will appear.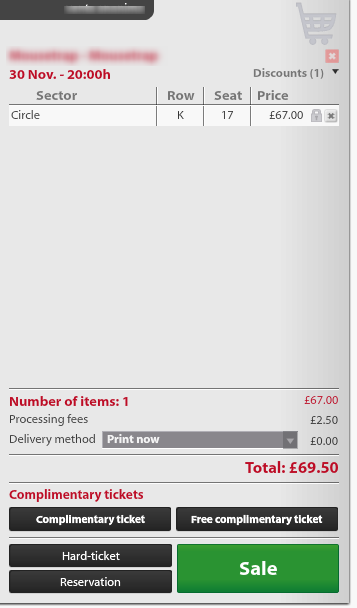 3. Select Discounts to see which type of discounts are linked to the seats.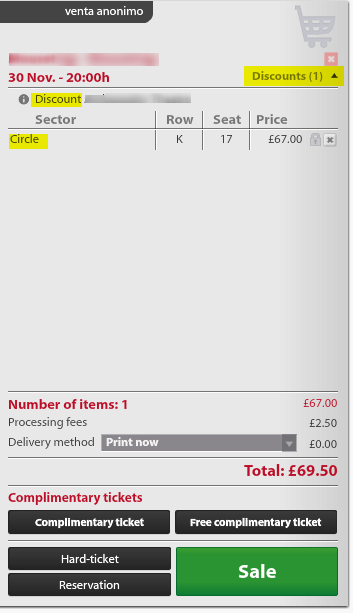 4. Select the desired discount and click on it. The discount will be added automatically to the said seat.