Onebox allows you to subscribe to reports that you regularly run. This way you will receive them automatically in your email without having to configure them every time you want to check the updated information.
To do this, follow this route in CPanel: Sales info > Reports > Event Manager and follow these simple steps:
1. Generate the report and when finished click on the button that shows an envelope.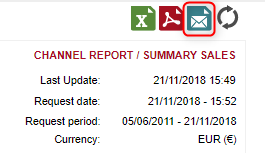 2. Then, a Subscription screen will appear that must be filled in.
3. Add the email address where you want to receive it. Click on the option To: and fill in the fields Address Name and Physical Address. Once completed, select the option Add to recipient and then click on the OK button.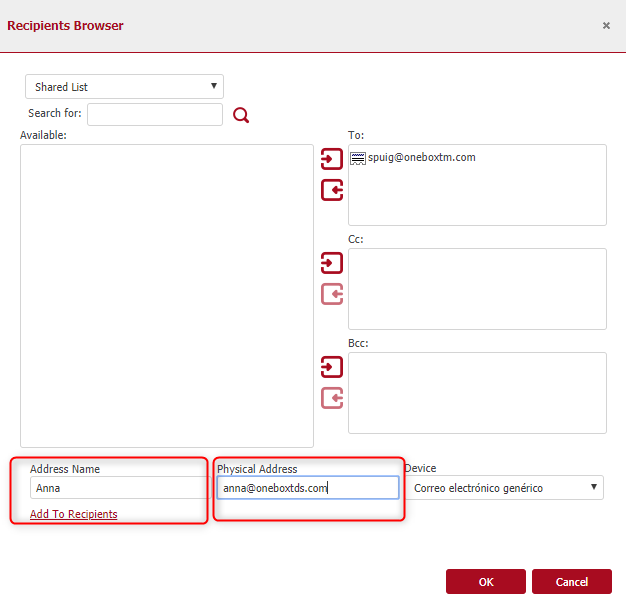 In Advanced Options we can configure the compression of the file and the end date of the subscription.