As promoter, the system allows you to check sales of your events in different ways, according to the information you want to obtain.
Go to Event management > Sessions > Occupancy and you'll be able to access the sales information for a specific performance.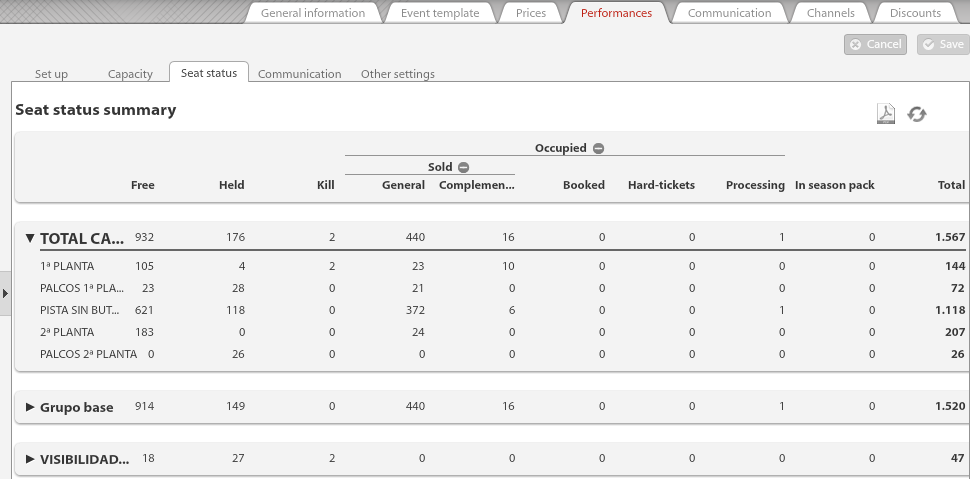 Go to Event management > Performances > Performance capacity and check the capacity situation for each of your available performances according to the venue template of each.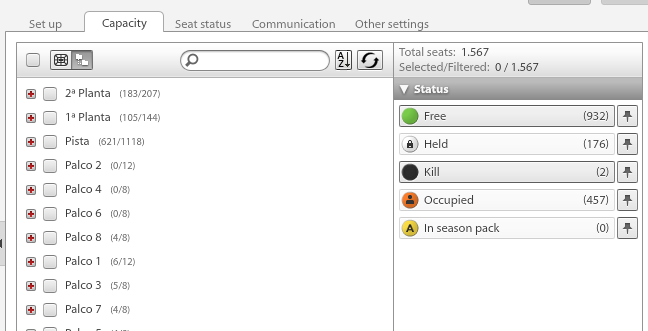 Selecting the 'drawing pin' icon you can see which zones the occupied seats are in.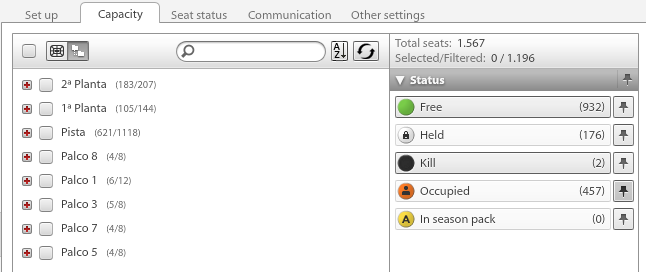 Go to Sales > Transactions > List of transactions and make enquiries or extract information about the sold transactions (not tickets). The configuration panel, as well as allowing results to be exported, filter the transactions according to:
Sales channel: Select if it's internet, box office or online box office.
Type of transaction: Select if it's a refund, issue, reservation or sale.
Dates: Filter by transaction or session dates.
Organiser of the event.
Type of client: private or professional.
For more information on transaction inquiries you can read the article: How to extract a list of transactions.
The ticket list lets you get information about tickets sold and export it to Excel or other formats. To run the Ticket list  go to Sales > Tickets > Ticket list and introduce the parameters that you want to obtain. For more information, read the article How to extract a list of tickets sold.